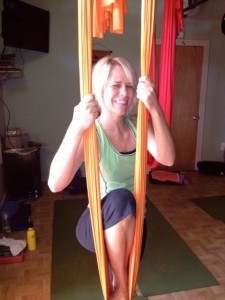 [PROFESSIONAL RESUME to be posted soon]
Victoria Prehn:
A friend, helping other people shine and live the life of their dreams.
Top 7 Values:  Adaptability, Determination, Honesty, Imagination, Integrity, Resourcefulness and Teamwork.
Personal Mission Statement: With these values in mind, I strive to help people Aspire 4 Better lives, while reducing waste and consumption of our natural resources, including promoting vegetarianism & the yogic lifestyle.  I desire to expand my knowledge through travel, so that I can bring back any further knowledge acquired to share with my community.  Have compassion and be kind to all living things.
 Professional Summary:  I offer over 30 years of experience in analyzing market potential, developing new markets, and creating startup operations.  My strongest skills are in business plan development, preparing financial prospectuses, and marketing the vision.  I am a highly organized and efficient individual, who enjoys heading up a team of professionals to ensure the fruition of a project.  I am also equally happy just being an indian.
Growing up in Northeast Ohio
I grew up in Ravenna, Ohio, a rural town 40 miles south of Cleveland.  I've always enjoyed being outdoors, playing backyard sports, gymnastics, and basketball.  I played Junior High basketball, went to Larry Brown's Basketball camp in Denver Colorado, and Austin Carr's camp in Cleveland.   We had season tickets to the Cavaliers, and my Mom worked as assistant to the president for a number of years.  My sophomore year was pretty instrumental in my life, as our teachers went on strike, the longest public employee strike in the nation.  I basically missed a year of true schooling, but the event would prove invaluable in my later acceptance into Cornell University.  I coached 6th grade boys basketball that year, and we took second place in the district playoffs.  I graduated in 1983, as salutatorian (2nd in my class of 280+ students).
Graduate of Cornell's Hotel and Restaurant Administration Program
Upon graduating, I initially wanted to be a lawyer, so I applied to Cornell's Industrial and Labor Relations Program.  I remember that the Ravenna Strike created a bonding experience with my interviewer, which is fortunate, as my SAT scores were probably just barely under their normal entrance criteria.  I got in!  Ithaca, New York is a beautiful college town, and I enjoyed my new surroundings, friends in the dorms, and a new level of academics.  At the end of my freshman year, I joined the Kappa Alpha Theta Sorority, and become their co-social chairman for the next two years.  Midway through my Sophomore year, I again went through another change.  I decided that I did not want to argue for a living.  I enjoyed legal research, but I did not enjoy public speaking or the courtroom.  So I switched my major to Hotel and Restaurant, which is a school I never would have been accepted into out of high school, as I had no experience in the industry, and at this point, probably only knew how to cook Kraft Macaroni and Cheese!  I quickly excelled at my cooking classes, and became a Foods teaching assistant, as well as a Tourism TA.  I was on the Dean's list for 4 semesters.  During my summers, I worked in sales for the Cavs, in Boston at the Harvard Faculty Club assisting the GM, and Hyatt in Oakland in catering.  Upon graduation, I found that my strongest skills were in accounting, administration and the new field of computer science.  While I loved cooking, I'd had a hard time with Meats Class, and after interviewing other restaurant owners as part of a project,  I could not see myself making this a full time profession.  I submitted resumes to all of the top CPA firms.  As a result of my challenge in Meats class, I also became a vegetarian my senior year in college.
New York City, here I come!  Kenneth Leventhal and Company (KL&CO)
Again, good fortune came my way, and a former Cornell alumni needed help in the growing hotel consulting practice at KL&CO.  I was hired.  Growing up, NYC had always been a dream and goal of mine.  I was ecstatic to have reached another milestone.  For the next four years, I worked my tail off.  I traveled the vast majority of the time, performing market studies to aid in pre-bankruptcy consulting and negotiations.  My skills with computers (quite new in the late 1980's) were invaluable to my success and experience, and I was called to work on a number of the firm's premier cases in debt-consolidation, including consulting for Donald Trump, the Ritz Carlton and the Lomus multi-billion dollar re-organization in Dallas.  It still amazes me today at how many zeros were dropped on their financial statements and budgets!  Here I learned high levels of concentration, and a strong ethics towards always seeing a job through to completion.  Deadlines were VERY tight.  Any time off, was spent pursing additional schooling and credit hours towards sitting for the CPA exam, or completing an MBA.
The only constant in life is Change
One winter evening in December 1990, I learned that my only brother was involved in a car accident, and he passed away the following day.  I was in the process of transferring from the NYC office to the Dallas office, and had met a man, who would later become my business partner (and husband for a short period of time).  I took a month off, and we went on a cruise that we had planned, which stopped in St. Thomas. As I reviewed my life, I had to honestly say that the thought of being a candidate for partnership in KL&CO no longer held any meaning for me.  My brother's death drove home the knowledge that "Life is Short, and Life is What YOU make of it!"  My partner and I decided, while sitting on a rock on Charlotte Amalie waterfront, that we would go back and quit our jobs and move to the islands.  Paradise, here I come!  What one can conceive, one can achieve !!
PC Paradise:  Exclusive Apple, HP and IBM sales and service center to the VI

More to come ….