Does your company need an "out of the box" thinker, a "remover of obstacles"?   I specialize in providing  Strategic Creative and Financial Professional Services.  Offering over 25 years of extensive business development expertise,  I can assist your organization in bringing your visions to life or taking them to the next level.
If you are a start-up or small business, needing help developing a business plan or budget, market analysis and planning, implementing or utilizing new technology, designing a strategic marketing plan, or establishing a social media presence on the web,  I can help!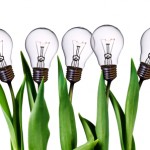 Running a small business myself for many years, I understand the entrepreneurial struggle.  I saw a gap in the market in the Virgin Islands for strategic consulting services.  Sometimes us entrepreneurs just need a sounding board outside of our family and friends.  And once heard, we sometimes need someone to help us materialize a gameplan, and keep us on track.  Planning for the future is something we all tend to defer, without much persuasion. Businesses don't excel by sitting on their laurels!
I recognize that everyone is different, and that's why my planning approach is as individual as you. The financial side of life and business can be complex, so I will work efficiently to get to know you and your organization.  Through careful and thorough consultation, research and planning, I will provide quality advice services (written, verbal and electronic), focusing on practical pathways to help you and your organization achieve your goals and aspirations.
I am dedicated to creating a meaningful, long-term relationship with you that is based on understanding, knowledge and commitment to progress.  I am a person of action and integrity: proactive, professional and committed to creating long-term success and progress.  But teamwork is key …
I hope you will explore my website LiftingLimitations.com to find out more about my services.  Or please contact me to arrange a free initial meeting to discuss your situation and the assistance and solutions that I can offer you.
Invitation
If creating Greater Prosperity appeals to you, then I invite you to contact me to take this to the next level. If you are investigating coaching to see if it could really make an impact on your life, and are seriously considering hiring a coach, then you're in the right place and NOW IS THE TIME! No more waiting! NO MORE EXCUSES! I am here to coach and support you thru the process to create the change and the life that you have long desired! You really have nothing to lose (except the old self you are about to shed)!
Click here to Apply for a complimentary consultation.
I hope to have the opportunity to bring your visions to life or take them to the next level.
Victoria
A friend, helping other people shine and live the life of their dreams